After a long time, I have exciting things to share!
VLC media player for iPhone, iPod touch, iPad and Apple TV is receiving a major update on the App Store today. As always, it is completely free of charge in all countries and the source code is here.
We spent a bit of effort to bring the update to iOS 9 as there seem to be many people still using the 2nd generation iPad or the original iPad mini for video and also even iPhone 4S – so those are the oldest devices we still support – like in our last major release 2 years ago! It will even run faster than before now.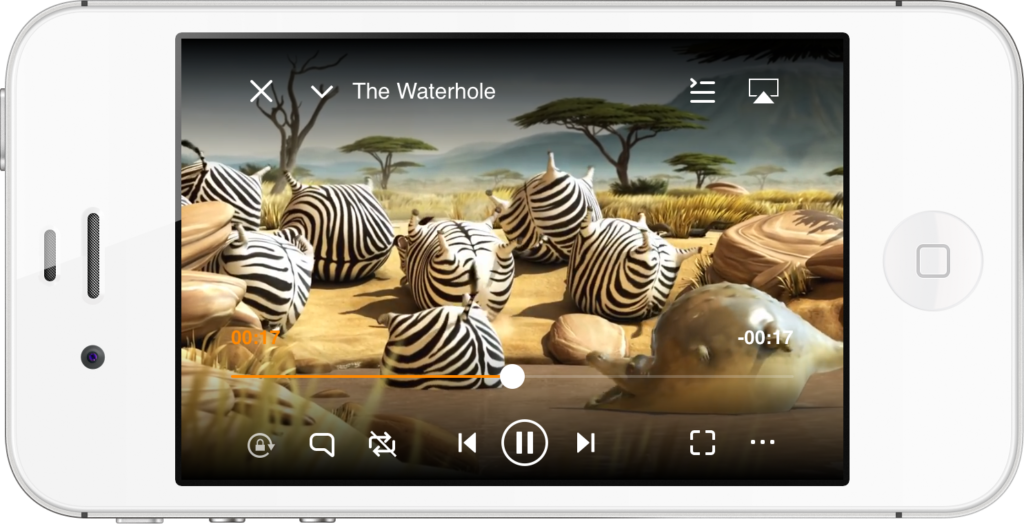 In this update, we added a completely rewritten video playback user interface that simplifies and modernizes the user experience. Additionally, we add support for the SFTP and NFS protocols for media shares and change the network stacks for UPnP, SMB and FTP shares – this improves reliability but also adds the often requested download feature from shares to the local storage.
Further, we added a full black UI theme for OLED devices and access to media stored locally on iOS / iPadOS devices outside the application scope. This includes external USB storage devices.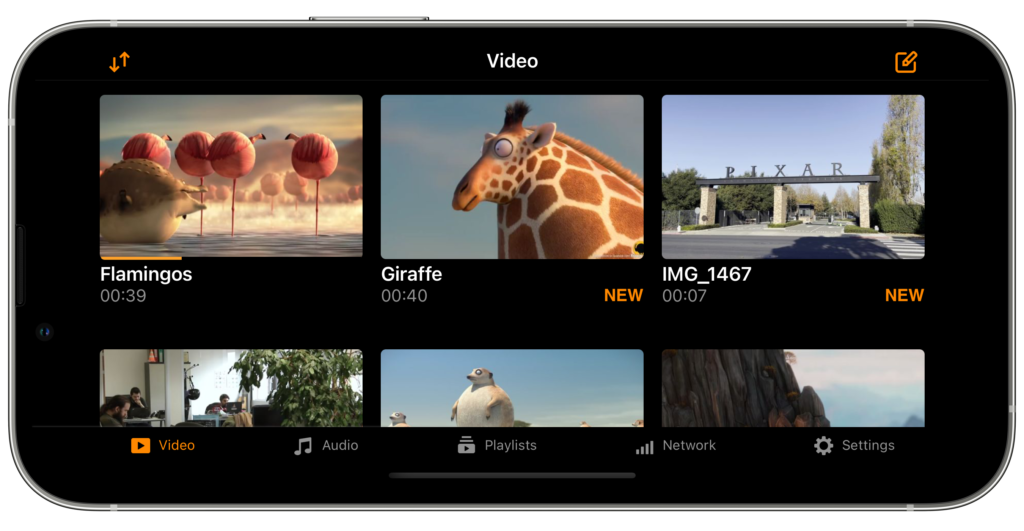 In our mission to support everything possible in multimedia, we also added very special interesty features to this release, such as SAT>IP support including custom channel lists, RTSP streaming with enforced TCP mode and modified the white point adaption mode on supported devices. You can also list more than 500 files in your folder on Dropbox and Google Drive now. The full change log is here.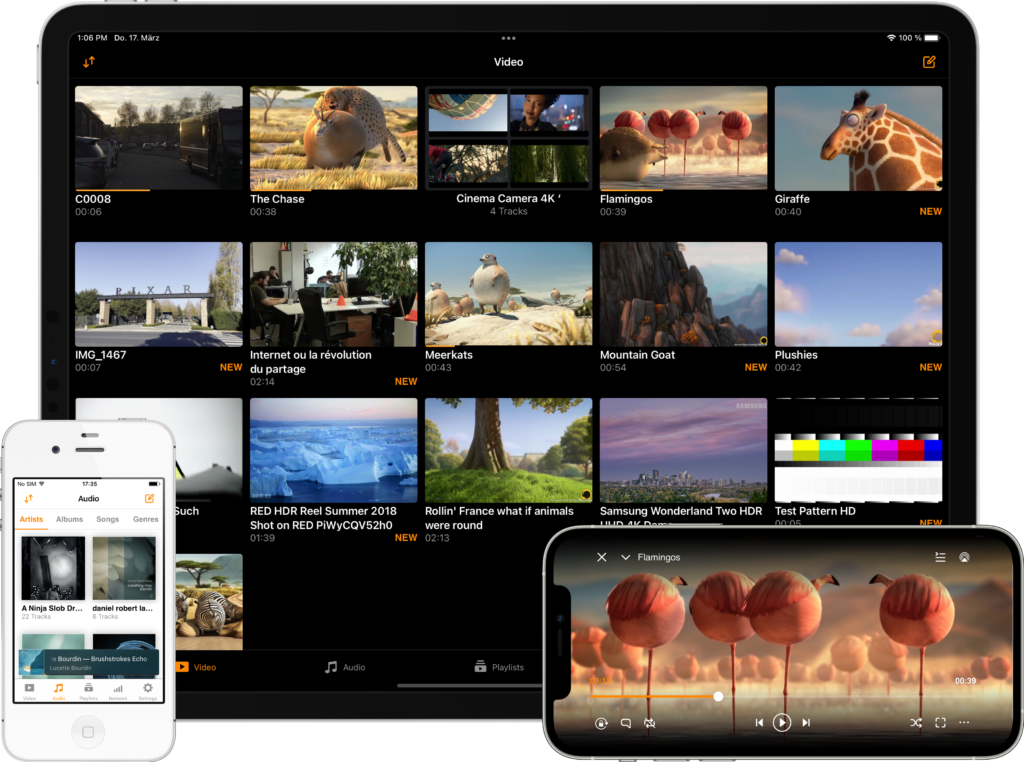 Along side the major update for iOS and iPadOS, today we also updated our port to Apple TV. It includes all the lower level improvements as well as quite a few smaller improvements and refinements.